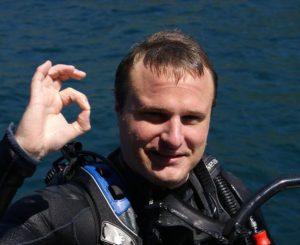 About me
Jacob Nislev Mortensen was born in Copenhagen, April the 24th 1980.
He has spent his early years living in different countries around the world due to his parents work. It is therefore not surprising that Jacob Mortensen himself has become a world traveler.
Jacob Mortensen lived in Denmark, Zambia, Zimbabwe, Louisiana (USA), Thailand and is currently living in Indonesia.
Many countries all over the world has been explored by Jacob and it was in Thailand 2001 he took up diving as a hobby and in 2008 became proffesional.
He started taking photos with a point and shoot camera in Thailand, but it was when he came to Wakatobi Dive Resort in 2011 he really opened up his eyes for Underwater photography.